About Ann Revell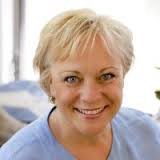 Ann Revell-Pechar believes in the power of storytelling. Over the 30 years she Ann has worked to develop storylines for more than 200 different companies, ranging from tech giants like Alcatel-Lucent to innovators like F5. Representing venture capitalists like New Enterprise Associates and the newer Greenspring Associates gave her a solid understanding of the engines that drive startup success, which she now brings to companies like Zoic Capital.
Having been integral in the introduction of nearly 200 technology and life science products, Ann understands how to capture the imagination of the audience. She co-founded Reed Revell-Pechar Inc. Advertising and Public Relations in Seattle in 1993, where the company worked withtech startups like Aventail and NetNanny while representing publishing giants like PCWeek, PCMagazine and PCWorld. She changed the name to A.Revell Communications upon moving to Wilmington, NC, after having been VP/GM with Arketi Group in Atlanta and TBC in Baltimore.
Most recently Ann's been developing and maintaining strategies that secure reputations for technology companies in IoT and machine learning, medical technology, biotechnology and finance. She consulted to the North Carolina Technology Association, the Council for Entrepreneurial Development, startups like Valencell, NextGlass/Untappd, Practichem (biotech tools), and smaller growing businesses like DocsInk, Adam Shay CPA and Summerfield CustomWellness.
Her passion is to clearly and persuasively communicate the value a company brings to its audiences, connecting with them through storytelling. One of her favorite endeavors was as Executive Producer of TEDx Airlie in Wilmington, NC. Ann has also taught college communications, volunteered on the Advisory Board for North Carolina Technology Association (NCTA) and on the marketing committee for Center for Entrepreneurial Development (CED), served as Chapter Board Chair and Executive Chair of the MIT Enterprise Forum of Atlanta, as well as other economic development focused organizations in Seattle and Baltimore. She holds a Master of Public Administration from the State University of New York College at Brockport, and a BA in Theatre from Seattle Pacific University.